I had a week in total, from the moment I knew you were going to be mine up to the moment I was going to take you home. It did scare me a bit, but that soon faded away. I knew I had everything in order, my house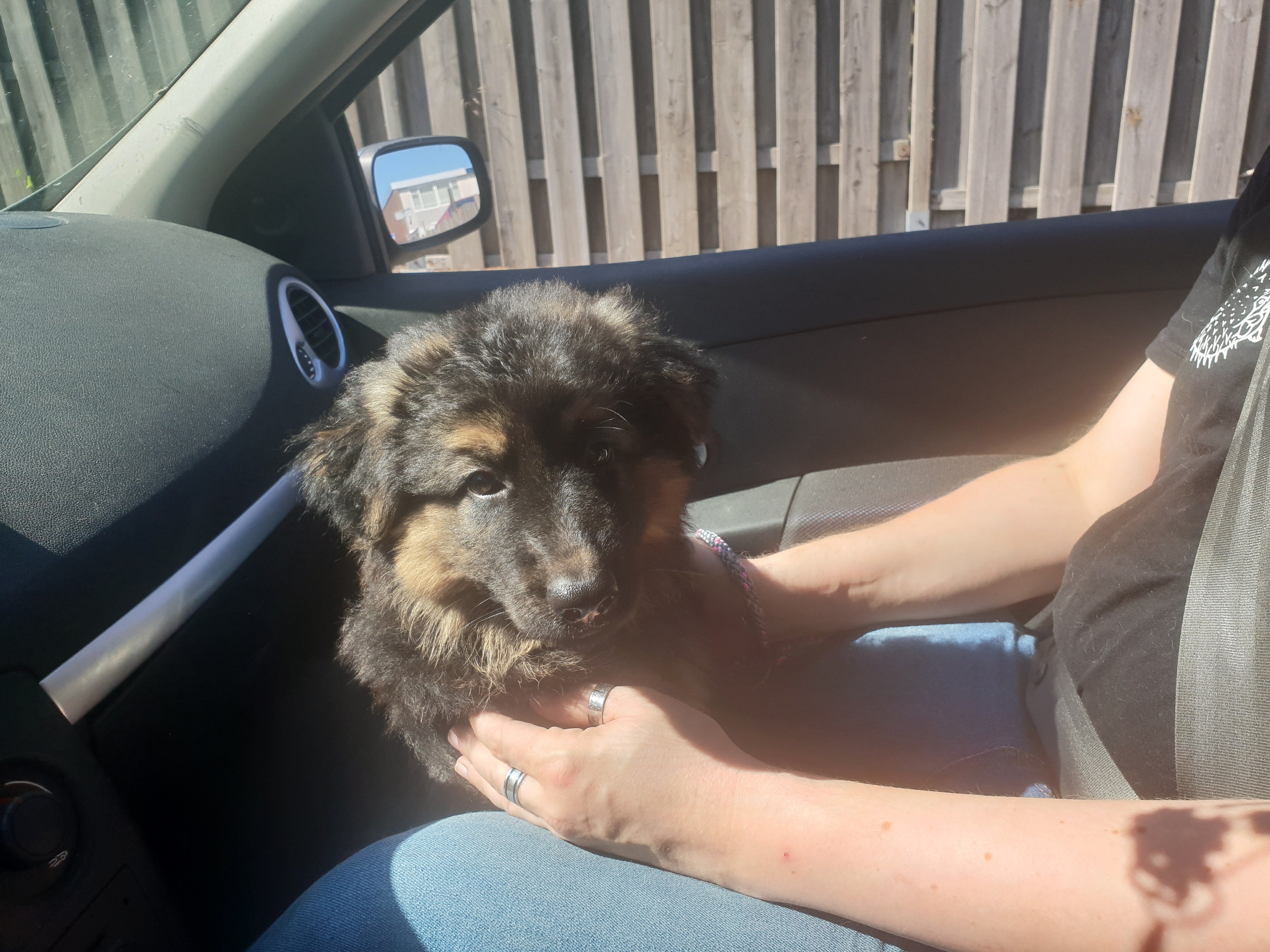 was doggy proof and I knew, even though it would be tough, I was up to the challenge of raising a pup.
Later on it would become clear this decision was the right one and I should not have waited a lot longer to open up a spot in my heart for a new dog.
And there you were, after a talk with the breeders, a care package and a lot of preparation (damn it was hot that day…). We took you to the car, me behind the wheel SO on puppy duty and we drove back to Den Bosch. After a few minutes I decided to put you in the back with Jeroen, more space and a place to wear a cooling vest. It was a goo
d choice temperature wise, but I can still see the look of relief on SO's face when we arrived. I think I'm not overreacting when I say I asked him about once every five minutes or so "Is she still breathing and alive???".
And at home it hit me…this was my pup now, and we were going to look after each other for a long time to come. It took away some of the stress and almost gave me an instant endorfine boost. I was back on the right path.